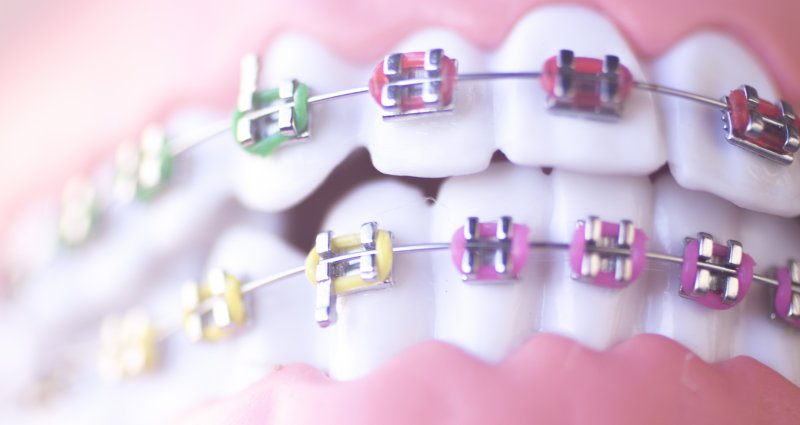 If you've decided to get braces for cosmetic reasons, you're probably thinking about the appearance of your teeth. An orthodontic treatment can straighten a crooked smile so that you can confidently show it off to everyone you meet. However, sometimes the impact isn't limited to just your smile; wearing braces can also improve the appearance of your entire face! Read on to learn more about the dramatic corrections that braces can make.
How Can Braces Change Your Face?
In addition to correcting the position of your teeth, braces can also be used to fix alignment issues in your jaw. If your lower jaw is too far forward or doesn't come forward enough, it can be hard to maintain a natural appearance. This is especially true for particularly severe alignment issues. However, braces can be used to correct all kinds of complex jaw problems, leaving your face looking much more symmetrical and attractive.
What Kind of Corrections Can Braces Be Used For?
When it comes to changing the way your face looks, there are three common orthodontic issues that tend to have the most devastating impact. All of them are related to the alignment of your bite.
Underbites occur when your lower jaw juts out too far in front of your upper teeth. The chin and lower lip will extend further than they should, and the more severe the problem is, the more noticeable it will be. Braces can help rein in the lower jaw so that it lines up with the upper teeth, bringing your chin back to a more natural-looking position.
Overbites are the exact opposite of underbites. When you close your mouth, your upper teeth will come down in front of your lower teeth. In the most extreme cases, your chin might not even be visible as a result of your lower jaw being too far back. Fortunately, braces can be used to move the jaw forward.
Open bites are somewhat different compared to the previous alignment issues. Essentially, the way your upper and lower teeth are angled prevents them from touching when your mouth is shut. This can make your upper lip jut out an excessive amount and could even prevent you from closing your mouth all the way. By using braces to push the teeth to a more natural vertical position, your orthodontic can correct an open bite and all the associated cosmetic issues.
Every patient has different orthodontic needs, and the impact that braces have on the final appearance of your smile and your face will depend on the changes made. If you've been thinking about getting braces for cosmetic reasons, call your orthodontist today to schedule a consultation.
About the Author
Dr. Amin Mason obtained his certificate in orthodontics and Master of Science in Dentistry at the University of Colorado, Denver. He is currently a Diplomate of the American Board of Orthodontics. He is experienced in working with orthodontic patients of all ages and using braces to correct all kinds of issues – from oral health problems to cosmetic worries. To schedule an appointment to learn more about braces, get in touch with his Columbus practice, the Polaris Orthodontic Center, visit his website or call (614) 781-6990.