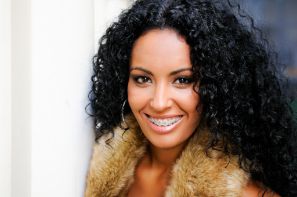 In the past, it was relatively rare to see an adult undergoing orthodontic treatment. However, according to the American Association of Orthodontists, more adults today are getting braces than ever before. While cosmetic issues are a common concern, there are many other good reasons for an adult to pursue treatment from an orthodontist in Columbus. Even people in their 50s, 60s, and beyond can benefit from a properly aligned bite and straight teeth. Continue reading to learn about the most common orthodontic issues adults face and how the treatment can differ compared to kids and teens.
What Are the Most Common Orthodontic Issues For Adults?
Generally speaking, many adults simply want to enjoy the self-confidence and improved oral health that comes from orthodontic treatment with braces or Invisalign aligners. Here are some of the common issues adults want to correct:
Crowding or gaps – When there are wide spaces between the teeth or they overlap due to inadequate space, it's not only an aesthetic concern but can also make oral hygiene more difficult.
Overbite – This occurs when the upper teeth overlap excessively over the lower teeth, causing the upper teeth to "cover" the lower teeth by more than the normal 1-2mm.
Underbite – Underbites occur when the lower jaw/teeth extend beyond the upper jaw/teeth, causing the bottom teeth to rest in front of the upper teeth.
Open bite – In open bite cases, the upper and lower teeth don't touch, even when the jaws come together. This makes it difficult to chew food and articulate clearly.
Cross bite – This occurs when the upper teeth sit behind the lower teeth and can be found on the front or back teeth. It may also happen on one side or involve both sides.
How Is Orthodontic Treatment Different For Adults?
There are several factors that can make treatment different for adults than teens, including:
Greater bone density in the jaws– Orthodontic treatment may take more time in adults because their jawbone is no longer growing and the bone is more dense.
Gum disease – Gum disease affects millions of Americans. In advanced stages, it can cause severe bone loss and loss of teeth. An orthodontist will evaluate your gum health prior to creating a treatment plan and recommend necessary gum therapy before proceeding.
Extracted teeth – It's not uncommon for adults to have lost one or more permanent teeth. This leads to changes in the jawbone that potentially make it more difficult to close the gap. When applicable, an orthodontist will discuss possible solutions with you before treatment begins. 
Despite these differences, there are also some advantages to being an adult in braces. For example, adults tend to do better with their oral hygiene, which helps them avoid the cavities and gum problems that so many teens face during orthodontic treatment with braces.
Also, adults in Invisalign are usually more committed to wearing their trays for the recommended 22 hours per day, helping them get their results on time.
Age should never hold you back from considering orthodontic treatment. Regardless of your age, you'll enjoy the payoff from wearing braces for the rest of your life!
About the Author
Dr. Amin Mason is a board-certified orthodontist in Columbus with training in orthodontics and dentofacial orthopedics from the University of Colorado. He enjoys working with patients of all ages and has helped countless adult patients achieve the healthy, straight smile they've always wanted. If you have any other questions about adult braces or Invisalign treatment, you can contact him via his website.